Here are a few optional activities which can be included in our regular programs. An activity may need a half or a full day to be added in the scheduled program list. The list of such activities is tempting for people of various tastes and we provide an opportunity to organize a program for you. You just have to select one activity and name only, the rest of the arrangements will be done by our skilled officials.
Sikh Pilgrim Tours

Nankana Sahib, Panja Sahib, Lahore and Sacha Soda are the holy places for Sikhs. Every year scores of Sikhs come to visit these places. For these places, we have some especially designed programs. We try our level best to provide all the comfort to our valued yatris during their trip.
Steam Powered Train


A steam train tour from Peshawar to Landi Kotal followed by a visit to Khyber Pass is a unique life experience. A train runs on monthly fix departures and can be hired on exclusive charter basis as well.
Trout Fishing

Trout fish of northern mountain streams is one of the best in taste throughout the world. Kaghan, Swat, Ghizer, and Baltistan are the best places for trout fishing. Extension for trout fishing is possible in a program, with all necessary arrangements of hardware and permission.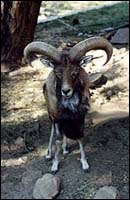 Wild Boar Hunting


This is the only program for which you need to bring your own rifles and ammunition. We have several areas marked by the government for this adventure. There are good chances to get a shot while riding in open jeeps.
Ibex - Trophy Hunting

A program of its own kind as Ibex and Markhor are prohibited for hunting. In this program, a large amount of restricted number of animals go to the local community for their development.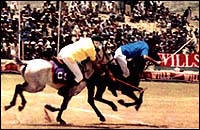 Shandur Polo Festival


Polo is being played on world's highest ground. A very unique and grand gala in the summer, with lots of other colourful sports and activities. Shandur Pass is situated between Chitral & Gilgit at a height of 3734m above sea level.
Channan Pir Festival

Cholistan Desert is the Pakistani portion of Rajashthan Desert in India. In the month of February and March, the desert dwellers gather at a small place, named after the desert saint Channan. It is a very colorful program with camel shows and unique costumes of desert women.
Heli Safaris


Helicopters are available to make excursions to K-2 Concordia, Kaghan Valley, Swat Valley, Shandur Pass, Fairy Meadows and to any desired place. A great opportunity for people with less time available.
Horse / Pony Safaris

We organize safaris for horse or pony riding. A few special programs on horse back include crossing Deo-Sai plains, Shandur Pass and Kaghan Valley which are the highlights of such programs.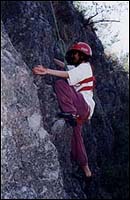 Rock Climbing


An adventure on bare natural rocks is something only we offer. We have selected several routes of different length and different technical grades of climbing. A great adventure for amateur and professional climbers to check their skills.
Hot Air Ballooning

Adventure sports are not very popular in Pakistan among local people but we have the arrangements for adventure enthusiasts to organize a program according to their desire. Hot air ballooning offers good aerial views of different regions, and also adds a blend of adventure.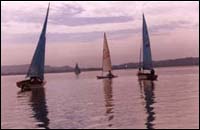 Canoeing / Yachting
Rawal and Khanpur Lakes in the vicinity of Islamabad, offer superb opportunities for water sports. Just book the program and we will make the arrangements accordingly.
Rafting

There are numerous opportunities for rafting, both for amateurs as well as professionals. We organize rafting expeditions in Gilgit and Ghizer Rivers.
(Training courses for Rock-Climbing, Hot Air Ballooning, Canoeing, Yachting and Rafting are also offered under the supervision of highly skilled instructors).